MINI SEA GLASS + DRIFTWOOD MOBILE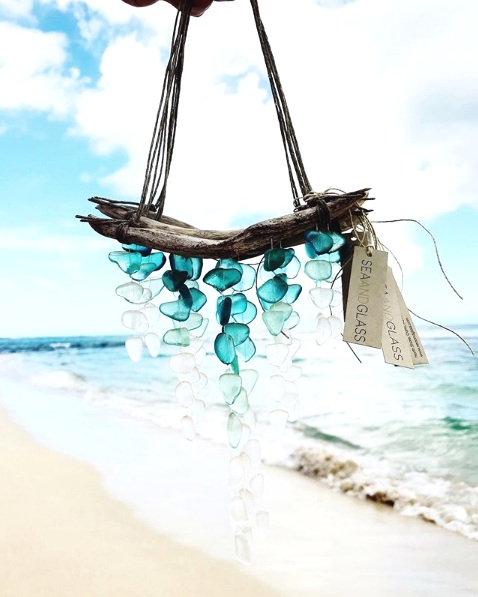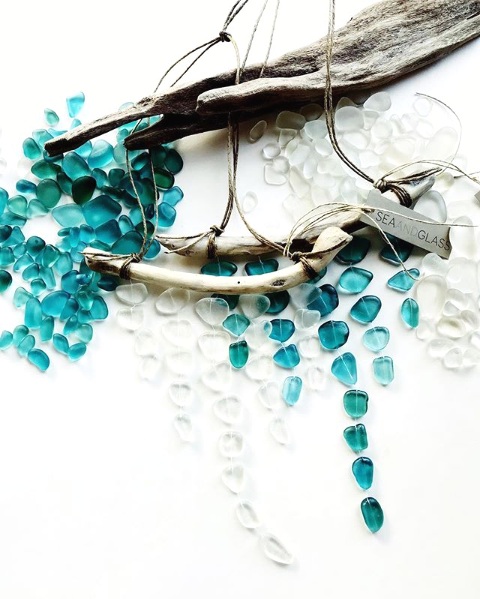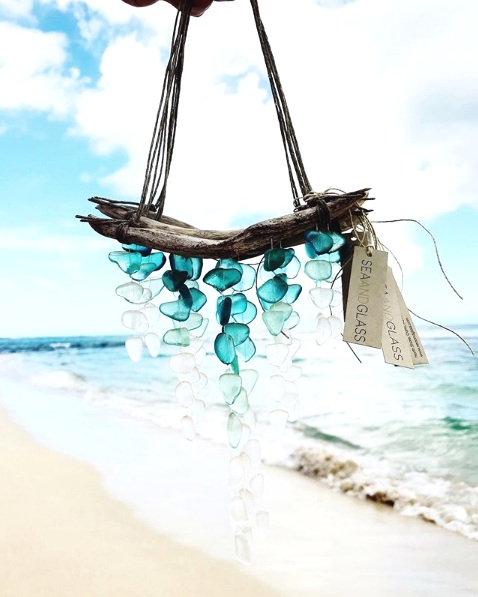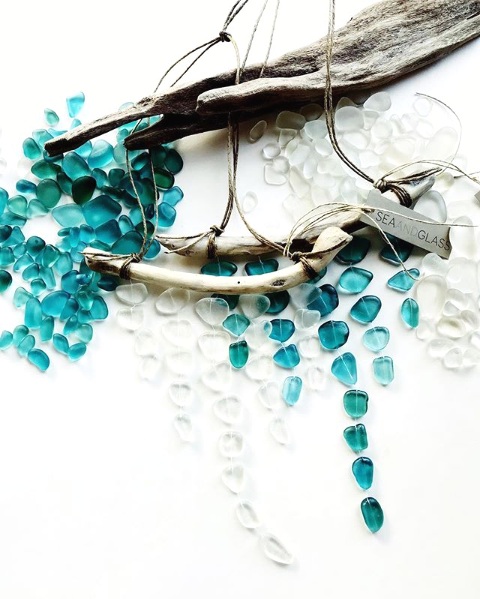 MINI SEA GLASS + DRIFTWOOD MOBILE
This listing is for Custom Mini Mobile orders. Shipping is approximately 4-5 weeks. Photos are not the exact mobiles you will receive, each mobile is custom made to order and will be similar to those in the photos. This v-shape is our most popular mobile style and adds a peaceful ocean accent to any space. They also make a lovely gift for the sea lovers in your life!
* We are open to Custom Mobiles for a limited time - email us for any other mobile styles/color/sizes and we'll check our sea glass stock!
One-of-a-kind sea glass + driftwood mobile / suncatcher made with genuine ocean-tumbled sea glass. Choose from solid blue seafoams (light blue shades), solid teal/turquoise mix (dark blue shades), solid beach whites, or ocean ombre (mix of dark and light ocean blues fading to white).
The genuine sea glass used in our mobiles is vintage or antique in age and has been tumbling in the ocean for decades.
Approx Dimensions: 6-8" Width (length of driftwood) 13-14" Length (from top of cord to bottom sea glass piece)
Handmade with Aloha - makes a beautiful gift for ocean lovers! All mobiles arrive beautifully wrapped in sustainable packaging with a gift vial of tiny sea glass ("Mermaid Tears") and Hawaiian shell pieces, plus extra cord for suspending (attached, easily removed if desired).
If gifting, feel free to add a personal message in the "note to seller" section at checkout and we'll include a pretty gift card.
Hang indoors or out in light breeze - not meant to withstand heavy winds or rain.
If used in a baby room, not recommended to hang as a mobile over cribs - beautiful as a room accent out of reach of tiny hands:)
Glass can be fragile, handle with care and enjoy!
**Please visit our Mobile Gallery for more info on our mobiles
We use only high-quality, genuine sea glass naturally tumbled by the ocean for decades. Each piece is transformed into pristine sea jewels, charged with the transformative energy of mother ocean + vitamin SEA xx
Genuine, surf-tumbled sea glass is considered a "rare" found object. Most pieces are vintage or antique depending on the age of the glass. The value of genuine sea glass varies based on color rarity, size, quality, thickness, and age. Our prices vary accordingly.
Sea glass is known to symbolize the magic of healing and transformation. It has a zen-like quality as the ocean plays catalyst with each piece of broken glass, like turning base metal into gold....(for more see The Alchemy of Sea Glass )
Mahalo for shopping handmade and supporting small business!