BEACH WHITES + AQUA SEA GLASS NECKLACES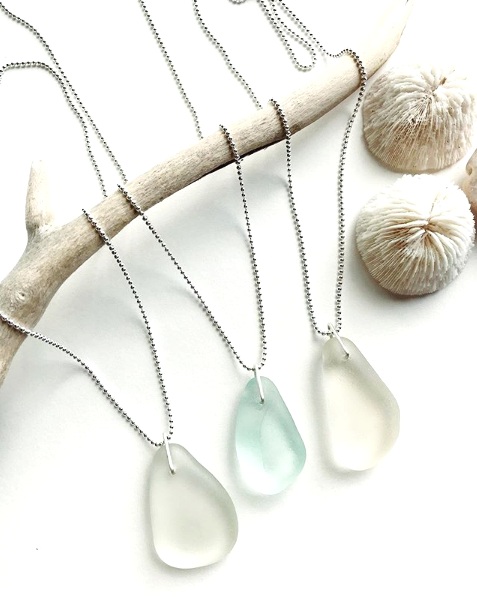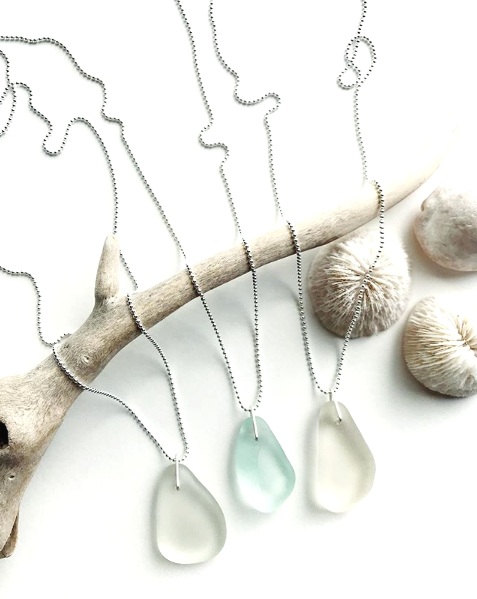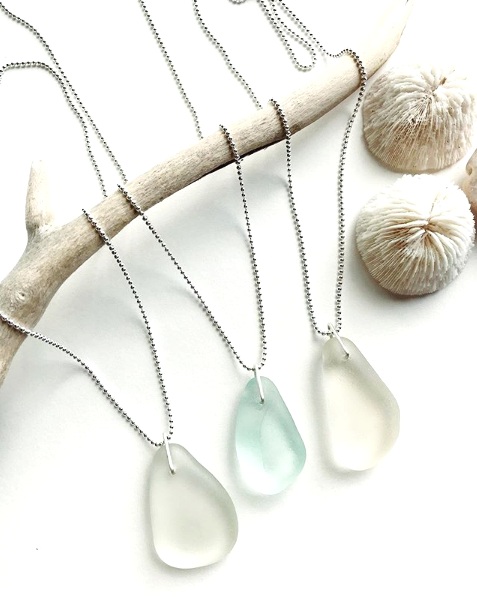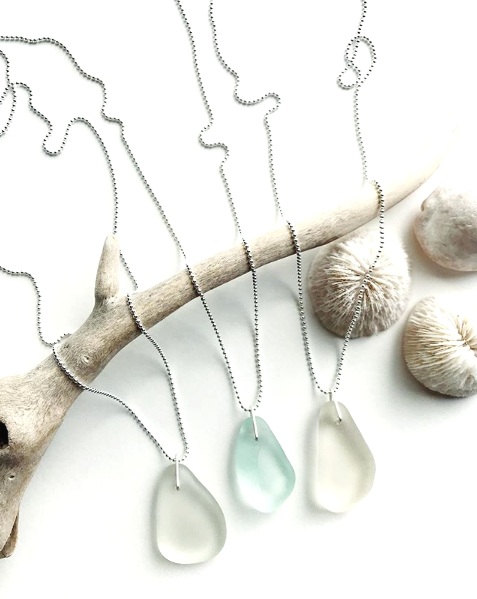 BEACH WHITES + AQUA SEA GLASS NECKLACES
Choose your own genuine, vintage sea glass pendant on Sterling Silver bead chains. Beautiful beach elegance, these necklaces are perfect for layering or as a simple statement piece to add to your collection. Each piece is unique and one-of-a-kind, organically shaped by the SEA for decades, choose the one that resonates with your ocean soul….
Sea glass pendants are often used as worry stones you gently rub between your fingers to calm away worries and remind you of how perfect you always are.
These three pendants are large pristine pieces, vintage or antique, measuring at 1.25"-1.5" in length. The soft aqua piece is part of a bottle bottom, very rare! Choose from LEFT to RIGHT in the first two photos: 1. Beach Whites (1) 2. Soft Aqua 3. Beach Whites (2)
Choose chain length from pop up form after adding to cart.
You will receive the exact pieces shown in the first three photos.
Each of our sea glass pieces are genuine sea glass that have been surf-tumbled for decades in the earth's vast oceans and transformed into pristine sea jewels, each charged with the transformative energy of mother ocean + vitamin SEA….
>>>>>>>>>>>
Handmade from found objects naturally recycled by Mother Ocean. We use only high quality, genuine surf-tumbled sea glass (never machine altered) we find personally or source from trusted vendors.
Genuine surf-tumbled sea glass tumbles in the ocean for decades (sometimes centuries) and is considered a "rare" found object. Most pieces are vintage or antique depending on the age of the glass. The value of genuine sea glass varies based on color rarity, size, quality, thickness, and age. Our prices vary accordingly.
Sea glass is known to symbolize the magic of healing and transformation. It has a zen-like quality as the ocean plays catalyst with each piece of broken glass, like turning base metal into gold....(for more see The Alchemy of Sea Glass )
Mahalo for shopping handmade and supporting small business!